Elevate Your Website's Search Engine Performance
ALBUQUERQUE, United States - June 7, 2023 / ConversionFormula /
ConversionFormula Shares 10 Effective Marketing and Sales Tactics to Boost Senior Living Occupancy
Welcome to our comprehensive guide on 10 powerful marketing and sales tactics that can significantly improve senior living occupancy rates. ConversionFormula understands the unique challenges faced by senior living communities in attracting and retaining residents. Through our expertise and proven strategies, we aim to help you outrank the competition and boost your occupancy rates to new heights.
1. Creating an Engaging Website
A well-designed and user-friendly website serves as the cornerstone of your online presence. It should convey a sense of warmth, trust, and professionalism. Ensure that your website showcases high-quality images, compelling testimonials, and detailed information about your community's amenities, services, and care options.
2. Elevate Your Website's Search Engine Performance
Investing in your website's search engine optimization (SEO) is crucial to ensuring its visibility in search engine results. Comprehensive keyword research is key, along with the strategic incorporation of these keywords into your website's content, meta tags, and headings. This not only enriches your content but also boosts your website's chances of ranking higher on search engine results pages (SERPs).
However, optimizing for search engines goes beyond just keyword implementation. It's about enhancing overall user interaction and effectively showcasing what you offer. For instance, a well-structured senior living website should accurately display the community's lifestyle, amenities, and care services.
Service providers, like ConversionFormula, offer a solution to this with their Optimized Website service. This is not merely an SEO service; it's a strategy that involves building semi-custom senior living websites that are designed to both rank well in SERPs and resonate with the target audience. Services like these provide an opportunity to better serve your visitors while increasing your online visibility.
Remember, the key to a higher ranking is a comprehensive strategy that combines valuable, informative, and keyword-rich content with a user-oriented approach. For more on website optimization, visit https://theconversionformula.com/optimized-website/.
3. Embracing Content Marketing
Producing high-quality, informative content not only helps educate potential residents and their families but also enhances your search engine visibility. Consider creating blog posts, articles, and guides that address common concerns, share tips for senior living, and showcase your expertise. Ensure your content is optimized with relevant keywords and provides value to your target audience.
4. Leveraging Social Media Channels
Engaging with your target audience through social media platforms can significantly enhance your visibility and reputation. Create and maintain active profiles on platforms such as Facebook, Twitter, and LinkedIn. Share engaging content, respond to comments and messages promptly, and encourage satisfied residents and families to leave positive reviews.
5. Implementing Online Reputation Management
Online reviews play a crucial role in a potential resident's decision-making process. Encourage happy residents and their families to leave positive reviews on platforms like Google My Business, Yelp, and senior living review sites. Actively monitor and respond to reviews, both positive and negative, to demonstrate your commitment to resident satisfaction.
6. Hosting Virtual Tours and Events
Given the increasing reliance on technology, offering virtual tours and events allows prospective residents and their families to experience your community from the comfort of their homes. Utilize video conferencing platforms to conduct virtual tours, information sessions, and interactive events. Ensure that these virtual experiences highlight the unique aspects and benefits of your community.
7. Partnering with Local Influencers
Identify local influencers, such as bloggers or community leaders, who have a strong online presence and a following among your target audience. Collaborate with them to promote your senior living community through guest posts, interviews, or social media features. Their endorsement and recommendations can significantly boost your visibility and credibility.
8. Developing Strategic Referral Programs
Word-of-mouth referrals remain one of the most effective marketing strategies in the senior living industry. Implement a referral program that incentivizes current residents, families, and staff members to refer potential residents. Offer rewards or discounts for successful referrals, and ensure a seamless process for tracking and recognizing those who participate.
9. Establishing Partnerships with Local Healthcare Providers
Forge relationships with local healthcare providers, hospitals, and physicians who specialize in geriatric care. Collaborate on educational events, share resources, and create referral networks to establish your senior living community as a trusted and preferred choice for healthcare professionals. This partnership can lead to valuable referrals and enhance your reputation within the medical community.
10. Implementing Data-Driven Marketing Strategies
Leverage the power of data to optimize your marketing efforts and improve occupancy rates. Analyze demographic trends, resident preferences, and market dynamics to identify opportunities for targeted marketing campaigns. Utilize marketing automation tools to personalize communication and engage with potential residents based on their specific needs and interests.
Conclusion
In conclusion, by implementing these 10 effective marketing and sales tactics, you can significantly improve senior living occupancy rates and outrank your competitors in search engine rankings. Remember, it's crucial to create an engaging website, optimize for local SEO, leverage content marketing, embrace social media, manage online reputation, offer virtual experiences, collaborate with influencers, establish referral programs, build partnerships with healthcare providers, and utilize data-driven strategies.
At ConversionFormula, we understand the unique challenges faced by senior living communities, and our team of experienced professionals is here to help you navigate the ever-evolving landscape of digital marketing. Contact us today at 888-365-1370 to learn more about how our expertise can drive success for your senior living community.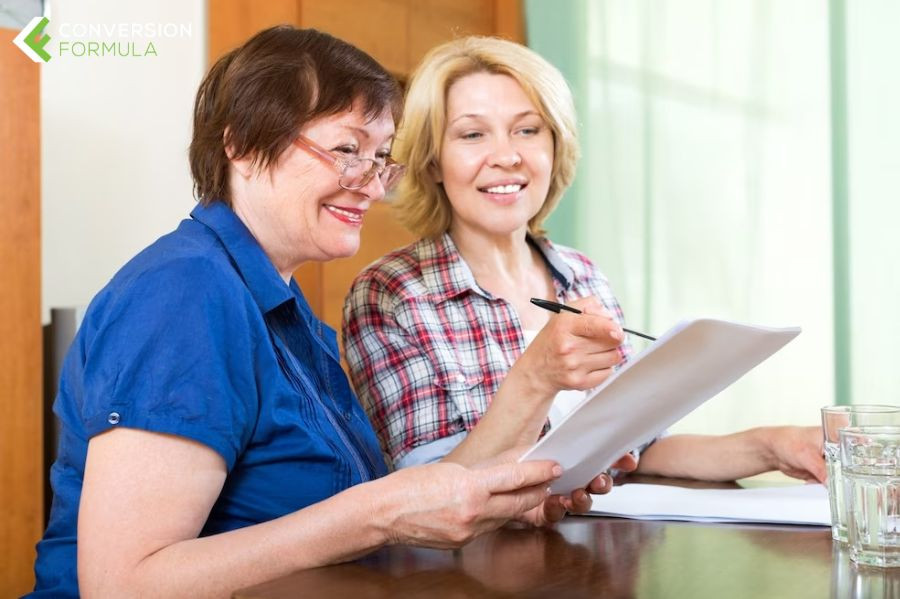 Contact Information:
ConversionFormula
6000 Uptown Boulevard Northeast #490
ALBUQUERQUE, NM 87110
United States
Scott R. Wells
(888) 365-1370
https://theconversionformula.com/

Original Source: https://theconversionformula.com/media-room/#/media-room