Cruising to the Roval 400: Elevate Your Race Day with DUKE Limo's VIP Service
Charlotte, United States - September 26, 2023 / Duke Limo /
Cruising in Style: Your VIP Journey to the 2023 Bank of America Roval 400 with DUKE Limo
The excitement is building, the engines are roaring, and the stage is set for an unforgettable Memorial Weekend in 2023 as the Bank of America Roval 400 returns to the Charlotte Motor Speedway from Friday, October 6 to Sunday, October 8. This NASCAR Cup Series race is a highlight of the racing calendar and promises a weekend filled with speed, competition, and adrenaline-pumping action.
Located in Concord, North Carolina, the Charlotte Motor Speedway is the epicenter of NASCAR racing, and the Bank of America Roval 400 is a true spectacle that draws fans from all corners of the country. As teams prepare to battle it out on the challenging 2.32-mile, 17-turn course, anticipation is reaching fever pitch.
One of the key factors to ensure your Charlotte Memorial Weekend experience is seamless and memorable is transportation, and that's where DUKE Limo comes into play. DUKE Limo is proud to offer an affordable black car Service in Charlotte tailored specifically for sports enthusiasts. Whether you're a die-hard NASCAR fan or just looking to enjoy the thrill of the race, DUKE Limo has you covered.
DUKE Limo's sports event transportation services are designed to make your journey to the Bank of America Roval 400 as smooth as possible. They understand that attending a high-profile sporting event can be stressful with traffic and parking, and that's why they offer a hassle-free solution. With their experienced chauffeurs behind the wheel, you can relax, focus on the race ahead, and leave the transportation logistics to the experts.
DUKE Limo's Affordable Black Car Service in Charlotte is not only convenient but also luxurious. Their fleet of well-maintained vehicles ensures that you travel in the lap of comfort and style, making your chauffeured transportation to and from the Charlotte Motor Speedway as memorable as the race itself.
Don't miss out on the thrill of the Bank of America Roval 400 Memorial Weekend 2023. Book your sports event limo service with DUKE Limo today and experience the perfect blend of speed, style, and convenience. Secure your spot and arrive at the race like a true VIP.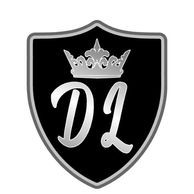 Contact Information:
Duke Limo
2403 Becket Ridge Rd
Charlotte, NC 28270
United States
Duke Limo
(980) 401-2246
https://dukelimo.com/

Original Source: https://dukelimo.com/media-room/#/media-room/article/200816/duke-limo-your-stylish-partner-for-high-point-market-experience