Medical Dermatologist in Snellville Provides Insight Into Common Skin Conditions
Snellville, United States - September 25, 2023 / Georgia Dermatology Partners /
Medical dermatology is a branch of medicine that deals with the diagnosis and treatment of skin conditions. Georgia Dermatology Partners can help you identify the cause of your skin problem and develop a treatment plan that is right for you. With the right treatment, you can get the clear, healthy skin you deserve. Georgia Dermatology Partners provides excellent services in medical dermatology in Snellville, GA.
5 Common Skin Conditions That Can Be Treated by Medical Dermatology
1. Eczema
Eczema is a persistent, inflammatory skin condition. It leads to dry, itchy, and inflamed skin, often resulting in discomfort and an impaired quality of life. Eczema is often triggered by allergies, stress, or dry skin
2. Acne
Acne is a prevalent skin condition that can affect individuals across various age groups. It is caused by a combination of factors like hormonal changes, excess oil production, dead skin cells, and bacteria. Acne can cause pimples, blackheads, and whiteheads. 
3. Shingles
This is a skin condition that causes rashes. Rashes associated with shingles are painful. The rashes usually appear on one side of the body, and they can be accompanied by fever, headache, and muscle aches. 
Shingles is caused by the varicella-zoster virus, the same virus that causes chickenpox. After someone has chickenpox, the virus remains dormant in the body. It can become active after being dormant for years, and this can cause shingles.
4. Rosacea
Rosacea is a chronic skin condition characterized by facial redness, visible blood vessels, and occasional acne-like bumps. Rosacea is most common in middle-aged adults and can be triggered by various factors, such as sun exposure, stress, or certain foods. 
5. Psoriasis
Psoriasis is a chronic autoimmune disease that causes the skin to produce too many skin cells. Psoriasis can affect any part of the body, but it is most common on the scalp, elbows, knees, and back. This condition can be chronic and may lead to physical and emotional distress. 
Get Reliable Medical Dermatology Services in Snellville, GA
If you are experiencing any skin problems in Snellville, GA, it is important to see a dermatologist at Georgia Dermatology Partners to get a proper diagnosis and treatment. They can help you identify the cause of your skin problem and develop a treatment plan that is right for you. With their team of board-certified and fellowship-trained medical dermatologists, Georgia Dermatology Partners is the perfect place to go for solutions to your skin conditions. They offer a wide range of services to treat common skin conditions and provide exceptional care.
Whether you're dealing with acne, eczema, psoriasis, or rosacea, their experienced dermatologists will help you achieve the healthy, beautiful skin you deserve. 
Georgia Dermatology Partners goes beyond medical dermatology; they also specialize in surgical dermatology, including Mohs surgery, ensuring precise and effective removal of skin cancer.
Call them today at 770.972.4845 to learn more about their services and schedule a consultation.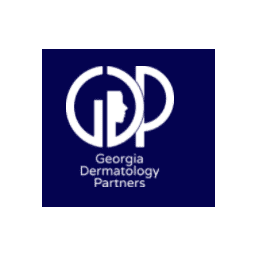 Contact Information:
Georgia Dermatology Partners
2383 Pate St
Snellville, GA 30078
United States
Contact Georgia Dermatology Partners
(770) 972-4845
http://georgiadermatologypartners.com/